Dostosowany
Parking for guests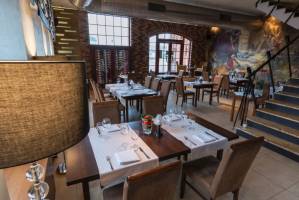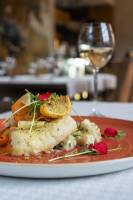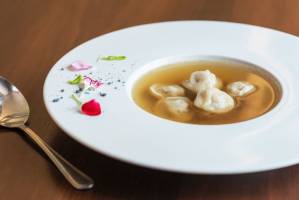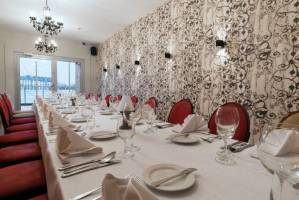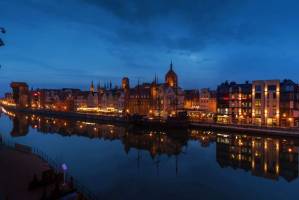 ---
Restauracja Filharmonia
---
Description
Located in a historic Gdańsk building, Filharmonia Restaurant serves an original menu based exclusively on fresh seasonal products. We conjure our international cuisine's exquisite flavours up by interpreting cooking in a modern style as a harmonious combination of experiences, tastes, textures and scents of each ingredient of our dishes. Filharmonia Restaurant is not only about excellent cuisine, but also about unique spaces with a historic past and preserved Gothic Revival architectural features that have been beautifully highlighted by modern elegance to guarantee ultimate comfort to our guests. The historic Gdańsk building which houses the Filharmonia Restaurant was built in the 19th century by the River Motława on Ołowiaka Island, with a beautiful view of the Long Riverfront and the Gdańsk Old Town. You can enjoy it the year round from the windows of the restaurant on as many as three floors of the building. The view is the most stunning in the summer from one of our two spacious terraces.
---
Information for people with disabilities
Disabled access ensured.
---