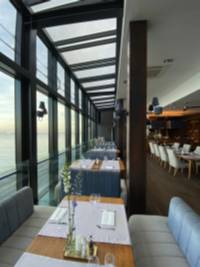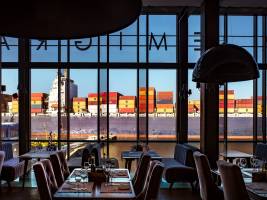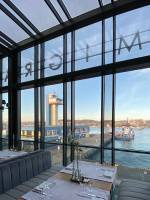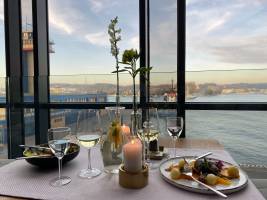 ---
RESTAURACJA MONDO DI VINEGRE
---
Description
Knowing how the ambience to enjoy the flavours is important to the culinary show, we have chosen a very special place. The name speaks for itself: the Emigration Museum in the historic Maritime Station building in Gdynia. Our interiors are lofts with a panoramic view of the Gdynia Naval Base as a welcome complement.The blue waves and the continuous movement of ships is an impressive addition to the main events inside the restaurant. The star of the show are the dishes we serve.Original compositions with products of the highest quality paint delicious images on your plates. Each year, we introduce two separate seasonal menus for spring-summer and autumn-winter. Routine takes freedom away from art so, several times a year, we feature a limited seasonal menu in our culinary line-up.
---
Information for people with disabilities
Disabled access ensured.
---